The Needles Isle of Wight
---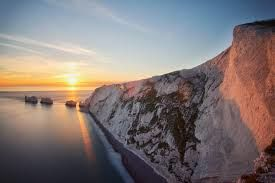 The Needles is without a doubt a must see place to visit when you are on the Island, you can literally spend all day there as it is a theme park in its own right, but one with a difference.
Area of Outstanding natural beauty
With absolutely stunning vies of the Isle of Wights most famous landmark you can see the Needles from the top of Alum bay. watch a magnificent sunset and view natures stunning beauty of the Needles.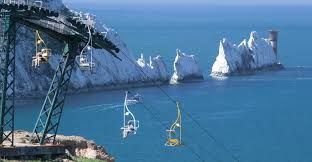 Attractions at Alum bay
At Alum bay, there is so much to do with all the family, from enjoying the iconic Chairlift, down to the beach where you can take a boat trip out to the needles, after which visit the Isle of Wight sweet manufactory.
Maybe stop for a bit of Lunch in the restaurant before visiting the rest of the attractions which include, but are not limited to, the sand Shop where you can take home a memento or two, followed by a 4D cinema experience, amusement rides and crazy golf
After all that you can finish off your day by visiting the shop and taking home some presents for your loved ones, maybe some great Isle of Wight fudge.
For more information on The Needles visit the link below.
But don't forget to come back though.
The Needle Old Battery
A visit to The Needles would not be complete with out going to see The Needle Old Battery, a Victorian fort nestled on top of the Cliffs now owned by the National Trust this is a wonderful place to go and enjoy even more of the breathtaking views and history of the Isle of Wight.
For more information on the old battery visit the link below.
But don't forget to come back though.
https://www.nationaltrust.org.uk/the-needles-old-battery-and-new-battery